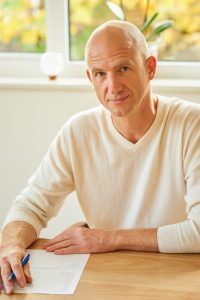 An initial Ayurvedic consultation at Ayuseva usually takes 1 hour. At the beginning of a consultation your pulse will be read. We request you not to eat any food for 3 hours before the appointment, since digestion of food influences the pulse and thus interferes with an accurate reading. However, water, tea or juice can be drunk anytime before.
By taking your pulse and full history, we arrive at an understanding of where you are right now: physically, mentally and emotionally. In case of imbalances on any of those levels, we will recommend a tailor-made plan for you that will help you restore and enhance your health and well-being. This could include food supplements, diet and lifestyle changes, cleansing procedures as well as massage and other hands-on treatments. All of these are designed to enable you to create whatever it is that you want to achieve and experience in your life – with energy and clarity of mind.
Please Note – Our Location has Changed
We are currently in transition, between leaving Brighton and renovating our new home of Hackhurst Farm in Lower Dicker, East Sussex, from where we will practice in future. Whilst the extensive renovations are taking place we are practicing from a rented room within The Open Door Clinic in Lewes.
The Open Door Clinic
Church Twitten (walk down this alleyway)
32 High Street
Lewes, BN7 2LU
Our contact number is: 07427 604 275
Administration Fee for Ayurvedic Consultations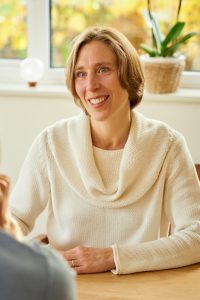 Initial consultation (1 hour):  £60
Follow-up consultation (45 minutes): £50
Payment is by cash or BACS. Card facility is not currently available.
If Ayurvedic remedies are advised, these can be purchased from www.ayushakti.eu and will be sent to you directly within a week from purchase. This is a site for practitioner-referred clients and you will be asked to click on our names when asked who your practitioner is.
Remedies generally cost from £65 to £95 per month, depending on what is needed.
With the renovation project at the farm requiring so much for our attention right now, we will each be available for one day per week for consultations. Currently on a Wednesday.
We require 48 hours notice to cancel or reschedule an appointment. Thereafter, there is a 50% charge for cancellations the day before the appointment, unless there is a last minute booking that fills that slot.  The full fee is charged if you fail to show up or cancel on the day.
To make an appointment for a consultation, please click here 
The Principle of Seva in our Practice
Seva is the principle of self-less service; working in support of the highest good for all beings. Our teachers in India shared with us the principle of offering a proportion of your time and finances in the spirit of seva. Over the last 20 years we chose to express this by offering a reduced consultation fee that covered our admin costs, but not our time. Since moving to Hackhurst Farm the focus of our seva is now directed towards supporting nature=based projects that benefit disadvantaged communities who aren't usually able to access our services. These projects build nature skills, a sense of belonging to the land, community, resilience and well-being. We'll share more about these projects in the coming year.