10-Day Ayurvedic Cleansing Programme
A 10-day Ayurvedic cleansing programme that includes a short period of fasting is a highly effective way of deepening the process that you have begun by taking Ayurvedic remedies. It balances the doshas, rectifies the digestive fire, clears channels and strengthens all tissues. It removes toxic accumulations from body, mind and emotions, and helps to reduce excess weight and swelling.
Fasting improves the overall functioning of the body. It provides tranquillity, strength, energy and vitality, increases immunity and sharpens the senses.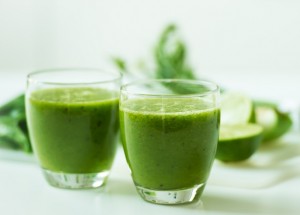 Our 10-day cleansing programme is simple, easy to follow, inexpensive and can be done at home – even while working during parts of it. Prior to starting the programme, we recommend an initial consultation in order to tailor-make the cleanse to your individual needs and prescribe some Ayurvedic remedies to enable the cleanse to work more effectively.
If you are interested in the Ayurvedic Cleansing Programme, please contact us by clicking here
Testimonials on the 10-Day Cleanse
"What amazed me was that I didn't get any sugar cravings at all throughout the entire ten days. This was a totally new experience for me!"
Christine, Brighton
"I lost a lot of the excess weight that I had put on around my stomach. I haven't felt so energetic in ages and have so much clarity about what I want to do in my life."
Tom, London
"I used to get strong hay fever attacks every summer until I discovered this fasting programme. I now do this cleanse every spring before the pollen season starts and I don't get any hay fever symptoms at all anymore."
Julie, London
"….the great thing after these 10 days is that I feel like there is more space in me where I cleared out and let go – it feels like I am being kinder to myself and am replacing negative beliefs with positives, and I am lighter – as in with light….and lighter (lost 4 pounds..another 9 to go!!)."
Sara, London
"When I came across the Ayurvedic Cleansing Programme, my body was not in a good state. I was 12kg overweight, my blood pressure and cholesterol levels were too high and I had heart problems. As a result, I felt uncomfortable 'in my skin' – it was time to change something.
The diets I had done previously always had the same result: up to 14 days I was able to cope with the diet restrictions, albeit with noticeable mood swings. I even lost some pounds, which always made me happy, but I quickly put them back on, because I rewarded myself with food for the deprivations of fasting.
While reading the Ayurveda Cleansing Programme, two things gave me hope: it is a 10-day programme (I knew I could get through that), and it is based around mung soup, which I love. Apart from that I liked the presentation of the short course; a clear guideline, which precisely describes everything that needs doing and also the effects that are to be expected. I was so motivated that I waited for the next full moon and started the course in the waning lunar phase.
It was easy for me to stick to the programme. I knew each day what I had to do and enjoyed it more and more, because I noticed changes already after a short time. It was not only that the weight went down continuously; it happened with a feeling of well-being that I had not experienced on other diets.
I was prepared for mood swings, food fantasies and cravings, yet I experienced none of this. Instead, my scales (which measure not only weight, but also body fat percentage) showed me that I was on the right track. When I had lost weight during my previous diets, the fat percentage had always increased, i.e. I had lost water, but hardly any fat. Now I could watch a steady reduction in fat percentage. I felt light and so happy on the programme, that I adjusted it slightly for myself: I prolonged the phase before and after the actual fasting by five days – and lost 7kg in these three weeks.
Since then three months have past. My weight is stable, the cholesterol counts are normal and my GP is surprised that he cannot detect any high blood pressure. I am not only healthier, but also much happier!"
Karin, Munich