10-Day Ayurvedic Cleansing Programme
This 10-day Ayurvedic cleansing programme is a highly effective, yet gentle way of supporting your body to restore homeostasis. By cleansing the digestive tract, it helps to improve digestion and absorption of nutrients; remove accumulations of undigested food material, cellular waste and toxic residue from the body; reduce excess weight and swelling; and enhance clarity of mind and overall strength, energy, vitality and immunity.
As a well functioning digestive system impacts the function of all other bodily systems, this cleanse will support the healing of many health conditions, and will enhance the effect of any herbal remedies you may currently be taking.
This programme is divided into four phases, all of which are cleansing, yet the emphasis differs slightly in each: The first phase prepares the body for cleansing and initiates the release of toxins; the second phase is a day of total fasting; the third supports the body in flushing out toxins loosened during the fasting day; and the final phase is still cleansing yet also prepares the body to digest a wider range of foods again.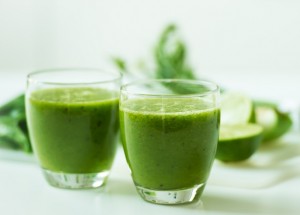 The process is simple, easy to follow, inexpensive and can be done at home – even while working during most of it. Prior to starting the programme, we recommend an initial consultation in order to tailor-make the cleanse to your individual needs, and prescribe some Ayurvedic remedies if you wish to enhance the cleansing effect of this process.
If you are interested in the Ayurvedic Cleansing Programme, and would like to arrange an initial consultation to talk it all through, please do get in touch.
Testimonials on the 10-Day Cleanse
"What amazed me was that I didn't get any sugar cravings at all throughout the entire ten days. This was a totally new experience for me!"
Christine, Brighton
"I lost a lot of the excess weight that I had put on around my stomach. I haven't felt so energetic in ages and have so much clarity about what I want to do in my life."
Tom, London
"I used to get strong hay fever attacks every summer until I discovered this fasting programme. I now do this cleanse every spring before the pollen season starts and I don't get any hay fever symptoms at all anymore."
Julie, London
"….the great thing after these 10 days is that I feel like there is more space in me where I cleared out and let go – it feels like I am being kinder to myself and am replacing negative beliefs with positives, and I am lighter – as in with light….and lighter (lost 4 pounds..another 9 to go!!)."
Sara, London
"This cleanse has been unexpectedly transformative (including the ten day follow up of gentle eating). I have slowed down, after being extremely stressed with overdoing things. What was really amazing was that doing the cleanse with my husband, created a space for us to connect more deeply, not because we tried to do that, but it just spontaneously happened. Being more present in general enabled more intimacy between us, and this opened up our spiritual life."
Anne, Sussex
"… I noticed changes already after a short time on the cleanse. It was not only that the weight went down continuously; it happened with a feeling of well-being that I had not experienced on other diets. I was prepared for mood swings, food fantasies and cravings, yet I experienced none of this. Instead, my scales (which measure not only weight, but also body fat percentage) showed me that I was on the right track. When I had lost weight during my previous diets, the fat percentage had always increased, i.e. I had lost water, but hardly any fat. Now I could watch a steady reduction in fat percentage. 
Three months have past and my weight is stable, the cholesterol counts are normal and my GP is surprised that he cannot detect any high blood pressure. I am not only healthier, but also much happier!"
Karin, Germany